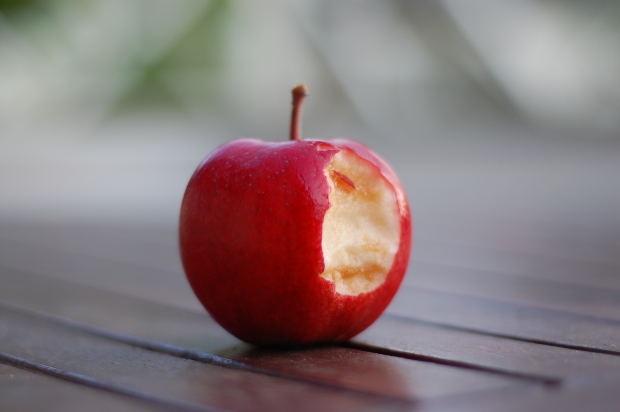 Hailing from the land of apples that is Himachal Pradesh, I and my sister use to follow "An apple a day keeps the doctor away" religiously. We never waited for our mother to cut the apple for us. We used to bite and have it in one go. At times we used to race about it - who will take big bites and finish the apple first. It was really enjoyable for us until one day when my sister saw blood on her apple when she took a bite. It was really shocking for us as we used to brush our teeth regularly.
I did my
research on the topic
and decided that we both should try Colgate Total Pro Gum Health. Few days and wow, my sister started getting the results. Her bleeding gums transformed into healthy gums which started tightening their grip on her teeth.
Thank God, we didn't ignore the first warning sign which otherwise could lead to bad breath, gingivitis and my sister's pearly white teeth would start coming out like old ladies. I also read in the medical journal that bleeding gums, if not treated in time can lead to severe problems like heart disease too. So we spared ourselves from all the pain and yes, we were again ready to play our race to bite the apple.
Hence moral of the story is "Never ignore the warning signs however mild they are, in any field of life."
This post is my entry for the "The Moral Of The Story Is..." Contest organised by Colgate Total Pro Gum Health in association with IndiBlogger.
You can vote for my post
here
.