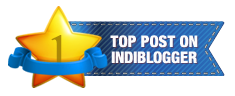 ~~~
November 14th, 2014, the day, will be one of those cherished memories for those 20 underprivileged children of Prayas, an NGO, who had come to attend The Family Day organized by Real Greetings.
~~~
It was a day of celebration for many reasons, dear to these children. Real Greetings had in store for them, a lot of memorable events to capture, that those kids probably had not imagined while planning for the day, which was to be special for them. The event was not only cheerful, momentous, and well organized, but also an emotional one.
~~~
20 children from Prayas on one hand, and on the other hand there were a number of families invited by Real Greetings, to join the celebrations along with these children and to give these children some everlasting sweet memories. There were officials from Real, Prayas and media personnel. Real Packaged Fruit Juices is one of the division of Real Greetings that hosted this event, termed as "Family Day".
~~~
The purpose was to provide these children a memorable bouquet of familial moments that they probably had lost, due to some reason or the other. This "Family Day" was the part of "Cheer a Child Campaign" that was launched during the Diwali October 2014 to give these children good wishes and some joyful and quality time. There was lot of fun and frolic for these children who had been entwined much into the various cheerful activities that they forgot the painful moments of their routine life wherein they have to live without their family, each day. There were games, some arts' and crafts' activities, meal-sharing activities, gift hampers for the children and much more...
~~~
Probably, a heartfelt "Dil Se Dua" never goes waste. :)