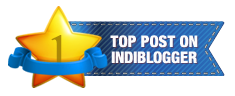 ~~~
A USA based finest health and wellness café, the brand which is well-known world over, has opened its first three outlets in India, two in the capital city, New Delhi and one in Gurgaon, NCR region.
The one in the heart of the city is at Janpath, Connaught Place. That is the outlet I visited recently.
The complete address of this outlet is Ground Floor, Central Cottage Industries Emporium, Janpath, New Delhi, 110001.
The brand is owned by US Olympian James Villasana and is already operational in 13 countries. If you have not been able to guess still, let me help you – it is
Smoothie Factory
.
~~~
I found it pretty hygienic, quite calm, and a soothing place to sit, relax and enjoy the unique variety of snacks, salads, smoothies, beverages, and desserts.
The only sound we could hear was when the factory was churning out smoothies, freshly, to serve against the orders from their customers.
Rest all preparations were readied in a clean kitchen. The food we
ordered was excellent in taste and hygienic, fitting well to its brand motto of being a Health and Wellness café.
The Brand Motto Behind 'Smoothie Factory'.
Do notice, the novel concept of the FroYo, or FROzen YOghurt
Another unique feature were the eco-friendly, wooden plates, that give a rustic, classy feel to your dining experience.
It is a place where without compromising with your taste buds, you can fully control your calories' intake. ;)
~~~
The outlet is strategically located on Janpath, in Connaught Place, the heart of the city.
Similarly the other two locations that I have not yet visited but can imagine, would be located in the best possible manner as this one is. The two other outlets are –
1. Ground Floor, Epicuria Mall, Nehru Place Metro Station, Nehru
Place, N.D - 110019
2. Fitness First Platinum, South Point Mall, Gurgaon, Haryana
~~~
The quality of ingredients used, as claimed by the brand to be high and nutritious respectively can be experienced in reality for any of the dishes you order.
Probably it is the best bet for health conscious community to have healthier and tastier items from the menu with complete enjoyment to your tummy, health and taste buds.
The staff is well trained, well behaved, sober, prompt and intelligent to cater to you.
All in all, it is one of the high ranked cafes in my 'To Eat At' List...
I hope that you too, won't mind dropping in at Smoothie Factory, after a tiresome, day-long shopping experience at Janpath. :)
Some of the pics from my meal at Smoothie factory for you to witness...
The Citrus Walnut Fresh Salad...
Romaine and Iceberg Lettuce, Cranberries, Walnuts, Oranges, Almonds, Parmesan and Citrus Dressing.
Priced at Rs. 249.
Classic American Hearty Focaccia Sandwich, accompanied by Coleslaw.
Rs. 179/199 depending on your choice of stuffing - Cheese/Chicken.
Tandoori Chicken Flat Bread.
Priced at Rs. 169/289, depending on the portion size, whether half or full.
Pesto Pasta, accompanied by Garlic Bread, and topped with Cherry Tomatoes.
Rs. 229
Factory Original Premium Smoothie.
Strawberries, mango, pineapple, peaches, papaya, banana, honey.
Rs.149/199/249 - S/M/L
Choco-Chip Multigrain Waffle with Maple Syrup.
Rs. 109/209 - Half/Full Portion
Mocha Coffee.
Rs. 109/129/149 - S/M/L.
~~~