~~~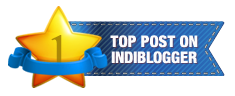 ~~~
Hello, I am Birju.
My Hunger Has No Color, Nationality, Religion and Choice.
~~~
~~~
Hunger is not a choice for the poor, even poverty is not. Hunger is struggle within, against nobody and everybody, logically against oneself, for that sake. It is a war to kill the basic necessity of food with the weapon of anti-necessity. It is a war that I never initiated, neither did I ever wish for it to happen in my life but it was a war, waged itself the moment I landed on this earth. In fact, the war was already there, which my family was part of, and hence I had become part of it too.
~~~
I have never had the blissful experience of being 'full-stomach'. For us, it has always been starving and craving for food. More hunger, more craving. More craving, more hunger. It became a vicious circle in this small world. A never ending one. I am 15 now and I don't know how it tastes like, and meaning of what people call as 'sumptuous'. My childhood's definition can be encapsulated in three words – hunger, hunger and hunger.
~~~
I always wonder why God takes away wisdom when He endows poverty. My Baba thinks that a bottle of cheap alcohol will satiate his hunger but it has never happened. Rather the meager amount of money that he earns during the day by driving an old rented rickshaw, goes into his bottles rather than a square meal a day for the family. For that purpose, my elder sister and mother – both have to work as house - maids in the nearby locality, boasting of richer people and bigger houses. And, that is how we are able to run our house – the minimal needs fulfilled.
~~~
Neither me, nor my siblings are educated; nor our parents. I wish to learn so that I am able to fill the gap of Wisdom and Knowledge in our lives and do away with this paltry lifestyle, we are enduring through. I wish to improve our standard of living to an extent that I earn so much that none of my family members need to work. But education – yes, I would like all my siblings to get educated and learn – so as to be able to stand on their own feet.
~~~
I hope, someday God listens to my humble prayer, so that I am not forced to choose between my education and hunger, with the demon of hunger boasting of an upper hand, every single time.
~~~
I am going to #BlogToFeedAChild with
Akshaya Patra
and
BlogAdda
.