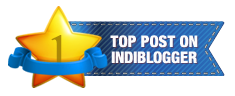 ~~~
Thanks to
Blogadda
for an invite on December 4th, 2014, to attend an interactive session on Canola Oil initiated by
Canola Council of Canada
as Canola is a widely grown local crop there. The insights to be shared as per agenda were to know the multiple benefits of Canola over other vegetable oils and to enjoy some freshly prepared dishes by one of the prime Chefs of India, Chef Surjan Singh 'Jolly' who is known for judging Junior MasterChef, 2013.
All this, and more, at Shangri-La, New Delhi.
~~~
There was Mr. Bruce Jowett, Vice President of Market Development, Canola Council of Canada (CCC). We also had the pleasure of meeting Ms. Ritika Samaddar, who is a well-known Dietician and Nutritionist
and Chef Jolly as mentioned above.
~~~
'Canola Talk' began with Mr. Jowett telling us about the key facts of Canola. It is the rapeseed plant from where Canola originates. Canola is the topmost crop of Canada that covers almost 8 million hectares or 20 million acres of area. If we look at the overall produce of Canola worldwide, Canada alone contributes 40% of it. 90% of the Canola crop grown in Canada is exported mainly to the US, Japan, Mexico and China. Canola vegetable oil is at second position in the US and Mexico, at position three in China as far as overall consumption of vegetable oils is concerned. Japan is the Number 1 consumer of Canola oil. 'Can' in Canola come from Canada and 'Ola' is a stylized way of referring to oil.
~~~
Next, it was Ms. Samaddar to share her knowledge on Canola and some medical facts to bet on the use of Canola in India. As we all know that India is among the top few countries in the world, burdened with the tag of the 'Diabetic Capital'. And, same is the case for chronic heart disease. As pointed out by Ms Samaddar, ideally, ratio of Omega – 6 to Omega – 3 should be 2:1 in a vegetable oil in terms of labeling it fit for consumption.

Similarly, in an ideal situation the ratio of PUFA (Poly Unsaturated Fatty Acid) in a vegetable oil to MUFA (Mono Unsaturated Fatty Acid) should be 1:1. MUFA content in Canola Oil is 61% whereas in Olive Oil it is 72%. That way, Canola is highly beneficial for Diabetics, as it helps them in controlling the average blood sugar concentration, HbA1C.
~~~
Next it was Chef Jolly who told us about the low density of Canola oil. Canola oil also has low viscosity and a higher smoke point meaning that its smell easily goes off and does not stay for long. There is a subtle smoothness in Canola that makes it quite suitable for Indian flavors and gels well with Indian spices. That means Canola is equally suitable for any kind of cooking – be it deep-frying, baking, dressing or sauteing.
There was a 'Canola Master Class' session to be conducted by Chef Jolly in which he demonstrated a quick preparation of two dishes – Smoked Eggplant Mash with Toasted Croute and Pan - Fried Chick Pea Patty.
Overall it was a quite interesting and interactive program, with me, heading home, as a better informed individual... :)
Wrapping it up with some snaps from a 'Jolly Good Master Class', thanks to Chef Jolly... :D
Some Canola pep-talk before we spring into action...
~~~
Chef, posing with his creation...
The Eggplant Mash With Toasted Croute...
~~~
The Eggplant Mash, on an aesthetic platter...
~~~
The Pan - Fried Chickpea Patties...

~~~