What?
A Panel Discussion On The Importance Of Breastfeeding, On The Occasion Of World Breastfeeding Week.
When?
Wednesday, August 5.
Where?
Mumbai.
Are you guilty of joining the brigade of the 66 percent of mothers who did not breastfeed their child in his/her first month?
Did you know that the first month of a baby's life is not only the most magical but it is also the most fragile?
This is when the baby is at greatest risk of developing complications and breathing difficulties. And, it's also when they're in danger of not getting what they need the most:
The first breast milk.
~~~
A campaign launched by a brand, which I trust the most and which has seen my daughter through all her growing years, and a topic which deserves to be discussed and pledged support to.
After all, nobody can forget Johnson's and their Clinically Proven Mild products, which have been recommended by doctors for as long as I can recall. This heritage of trust is built upon a deep understanding of what it takes to keep the baby's delicate skin healthy, making Johnson's Baby one of the most beloved brands amongst mothers in India.
Albeit in Mumbai, I made sure that I was a part of the proceedings of the Panel Discussion comprising of experienced panelists of the likes of actor and celebrity mother, Sonali Kulkarni, gynaecologist and lactation expert Dr. Anjum Syed and well-known paediatrician Dr. Girish Bhirud, who came together to support Johnson & Johnson India as they commenced the nationwide campaign titled '
I Pledge to Breastfeed
' to spread awareness on the benefits of breastfeeding and to encourage Indian mothers to pledge to breastfeed their babies.
This campaign was launched on the occasion of
World Breastfeeding Week
and will run through the entire month of August.
As a part of this campaign, Johnson & Johnson will be conducting over 600 healthy baby camps in hospitals and nursing homes across multiple cities to educate mothers about the benefits breastfeeding offers and how it helps develop a bond with their baby.
~~~
Mr. Ganesh Bangalore, General Manager - Marketing, Consumer Business
,
Johnson & Johnson India, spoke about the inception of the campaign:
"
We understand how breastfeeding can greatly influence a baby's happy healthy development. As a brand which has touched mothers and babies across generations, we are happy to be associated with this cause.
Like every year, this year too, we are privileged to partner prestigious healthcare associations such as Indian Academy of Pediatrics (IAP) and Trained Nurses Association of India (TNAI) to spread awareness on this topic and urge every new mom to take a pledge to breastfeed their baby in order to give them so much more.
"
What shocked me considerably, was the fact backed by UNICEF.
'
According to a UNICEF Report, only 34 percent of Indian mothers breastfeed in the first month. In a land where 1.5 million children under the age of five die every year, only 46 percent of infants below six months are exclusively breastfed.
On the contrary, children who are breastfed in the first month are 14 times more likely to survive over those who are given nourishment in the form of formula or any other milk!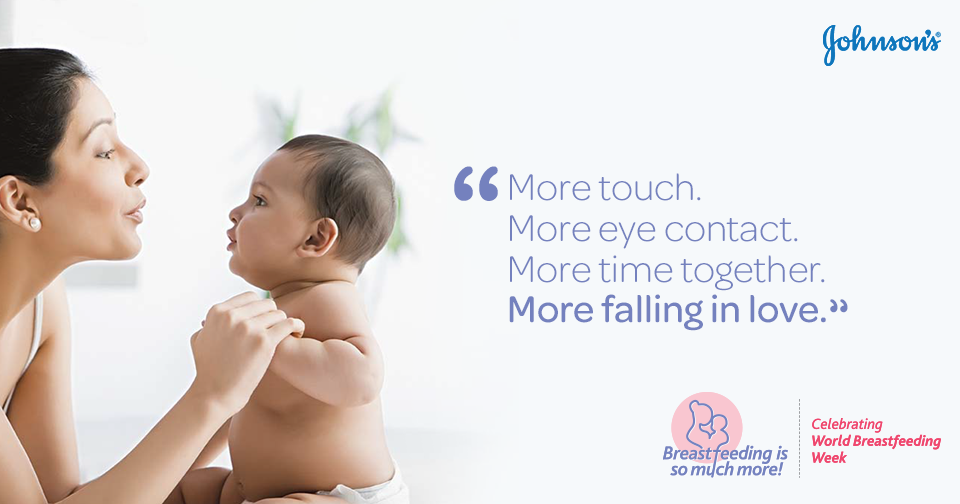 ~~~
The panelists emphasized the importance of mother's milk and also spoke about how breastfeeding allows maternal involvement in feeding and maternal confidence; facilitates mother-infant interaction, bonding and attachment pivotal for the socio-emotional development of the infant.
According to
Dr. Girish Bhirud
, the need for frequent breastfeeding throughout the day and night ensures that babies remain blanketed with the Power of Mother's Touch.
The Journal of the American Medical Association confirms that the power of touch between the mother and child during breastfeeding is most important for the overall cognitive development of the child.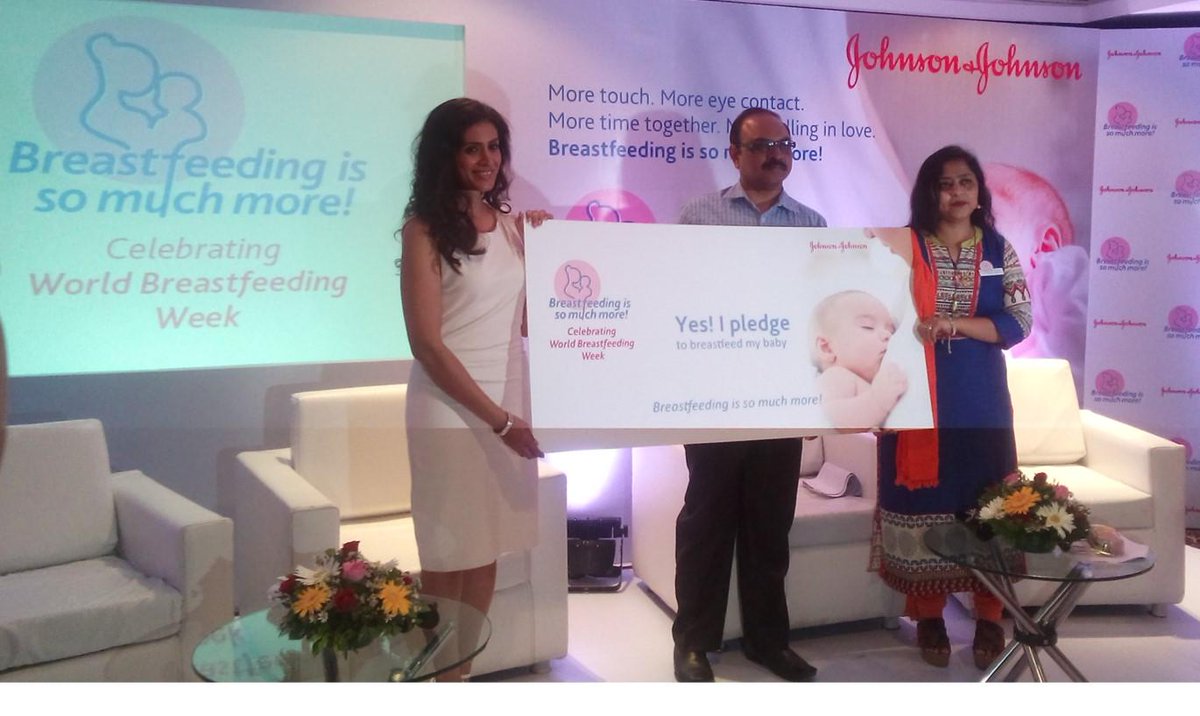 Sonali Kulkarni
agreed and added:
"
A mother's touch can do wonders for the baby. Young mothers tend to breastfeed their babies only to satisfy their hunger. However, it has various underlying benefits besides gratifying hunger.
The sense of touch is the first sense the baby develops right from infancy. Powerful touch makes for powerful beginnings.
It's time for mothers to unite and pledge to breastfeed. I urge mothers to join Johnson & Johnson's 'I Pledge to Breastfeed' movement to create a nation where the children are powered by love, care and So Much More.
Because every child deserves a healthy start as there is no better way to do this than a mother's milk
"
Just like Sonali, it's time for mothers to unite and pledge to breastfeed.
Moreover, if you're a #MomWhoBreastfeeds, you run less risk of ovarian & breast cancer.
Also, a #MomWhoBreastfeeds is giving #SoMuchMore than nourishment. She is helping enhance multisensory stimulation.
This Breastfeeding Week, join Johnson & Johnson to create a nation where the children are powered by love, care and So Much More. Because every child deserves a healthy start as there is no better way than a mother's milk. :)