It was a cold and foggy Saturday morning in the month of February.
Valentine's Day.
Delhi.
Sneha had just woken up from deep slumber.

At 09:00 AM, that is.
She had slept late the last night, owing to the midnight 'Barbecue 'n' Bonfire' at home, that had lasted well into the middle of night.
She had hit the sack at four.
Five hours of sleep?
~~~
"That just wouldn't do!
Mom, I told you to wake me up at eleven, didn't I?
I require at least eight hours of beauty sleep!"
Sneha, said stepping out of the shower.
~~~
Sneha's mother, stepped into her room, with a glass of warm milk in hand.
Sneha was well into her mid - twenties, but couldn't tolerate either tea or coffee.
She liked her good old milk, the best...
Had Mom not reminded her the reason for waking her up early, she would have missed her show!
~~~
Oh!
Did I tell you?
Sneha worked as a Radio Jockey for one of the leading radio stations in the city.
So, since she was an RJ, Saturday and Sunday were also working days.
But, music was her passion.
So, she didn't mind going to work on what the world called as 'weekends'.
~~~
And, it was her daily routine to freshen up and have her milk, immediately after.
She used to read the news, pick up her smartphone and earphones, and with her handbag in tow, she used to step out of the house.
She left home at 11:00 AM, that day.
Sneha's show aired from noon on Tuesdays, Thursdays and Saturdays.
She used to air soft, romantic melodies.
~~~
Since Valentine's was around the corner, she decided to turn her show into a request show, for the entire week before Cupid's Day.
Coincidence or not, February 14, 2015 was to be a Saturday! :)
The plan was to let the listeners tune in and call Sneha, to dedicate a song to their loved one, and then propose to them, ON AIR! :)
~~~
Today was going to be one blast of a day, for Sneha.
She had to be on toes, literally.
For the lines wouldn't stop ringing!
~~~
But, Sneha knew how to multitask.
With perfection at that!
~~~
What she knew not, was that a surprise caller was waiting for her to receive the call.
Hello...
Hello.
Thanks for calling in.
May I know your name?
My name is Mr. A.
For a moment, Sneha froze.
Mr. A was how she liked to address her boyfriend, Aman!
Nevertheless, she spoke...
Yes, Mr. A.
To whom would you like to dedicate your special song?
Ms. S.
Sneha froze again...
Mr. A and Ms. S were their personal salutations!
Now, Sneha was sure Aman was playing #CupidGames with her...
And which song would you like to dedicate to Ms. S?
Tu Hai Ki Nahi...
From Roy!
That was a mutual favorite, that song!
Sneha couldn't contain herself, any more.
And, what special message do you have for Sneha?
Do you think she will agree?
You could give it a try, Aman...
He popped the question, straightaway...
Will you marry me, RJ Sneha Kapoor?
Yes, Wing Commander, Aman Singh.
~~~
Aman was a Wing Commander, for the Indian Air Force.
He had stepped boldly on to a public platform, to confess his love for his lady-love!
That was one of his small #CupidGames, which drew them closer...
Close Up together...
Aman And Sneha... :)
~~~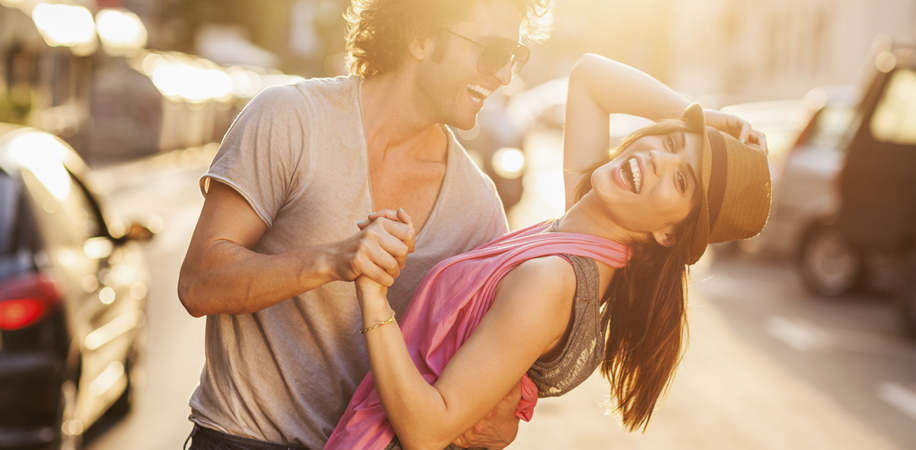 ~~~
This post has been written as a part of Indi Happy Hours'
#CupidGames
in association with Close Up India and IndiBlogger.