Have Made An Appearance On The Blog, In The Past Too...
Just That, Whenever I Sit To Reflect...
On The Wonders Girl Power Can Do...
I'm Reminded To Glance At My Roots...
Look Up To My Family Tree...
Because I'm A Proud 'Bua'...
To Not One...
But Two Such Epitomes Of Strength, Courage And Success...
Who Are A True 'Mardaani' In Every Sense Of The Word!
~~~
My association with them began through my Mother - Ms. Rajjeet Malhotra - who took up the name of Mrs. Shanta Mehta after marriage.
As, it was through her, that I formed my relationship with my maternal uncle - Mr. Balbir Malhotra.

Mr. Ashok Kumar Mahotra, was her nephew, my first cousin, and father to these two ladies - the true 'Mardaani'.
Though he was my 'Veer Ji' as I fondly called him, not only because he was elder to me, but also because he was younger to my Mother by 11 years.
~~~
And, Mr. Ashok Kumar Malhotra - My 'Veer Ji' was the Founder Chairman of the iconic 'Malhotra Book Depot', which has its roots in Punjab since 1956, and has had the capacity to spread its reach all over India, and Worldwide, as well.


~~~
And so, my entrepreneur nieces, Ms. Monica Malhotra Kandhari and Ms. Sonica Malhotra Kandhari or 'Mona' and 'Sona' as I fondly address them, did the family proud - in every walk of life they pursued, in every initiative they took up, in every which way possible...
That Is The Cute & Charismatic Mona...
Seen Here As The Budding Artiste!
Being born into such a prestigious blood line, boasting of the Chronicles of Leadership, coming from their father, both the girls exhibited qualities of Dedication, Hard Work, Efficiency and Perfectionism, in every task they took up, in their respective lives.
The fact that they were 'Heiresses' and not 'Heirs' to such a Titan Empire, as should have been back in those times, in an orthodox society, did not deter them from advancing towards their Aims in life.
Rather, their Will-Power and Determination always found a new soil, a new ground and a new pillar to support and strengthen their objectives.
Both my nieces were able to carve their independent and flawless niches and never had to rely on their surname - the tag of being a Malhotra - in those times of extreme patriarchal dominance.
I still remember how they used to accompany 'Veer Ji' to their Head Office at Gulab Bhavan, and how they used to boss around in their own innocent, yet mature ways! :D
While Monica, armed with a Commerce background, advanced ahead to acquire her graduation degree in B.Com (H) from Jesus and Mary College, along with a post graduate diploma in Kathak from Kathak Kendra, New Delhi, Sonica accompanied her elder sister with an MBA in Finance from The Harvard Business School .
Both, very courageously, followed in their Father's footsteps, in order to expand the Business, and take the Empire forward, scaling new heights.
~~~
All went Hunky - Dory...
Until 2009.
Unfortunately, 2009 was an ominous year for all of us.
We all were taken aback with the untimely demise of my Mother on September 30 and my 'Veer Ji' on December 30 - all at a gap of 3 months, attributed to different reasons, altogether.
They say, God has his own ways...
Everyone in the family opined that it would be difficult for both Monica & Sonica to handle all their businesses single handed.
But, The Ladies Beat Us!
And How!
Their 'Never Say Die' spirit, the courage to put up a brave face against all odds, against the loss of two very dear relationships, against the emotional, psychological and even physical stresses they were facing as a consequence of such nerve-wrecking tragedies, against their Empire which stood against a Dead End at that moment, with their Guiding Light having merged into the Divine Light and against our opinions, even, made them emerge as True Winners, against the Road-blocks, life had presented them with.

Like A True Mardaani, They Made A Difference...

To Their Dear Ones...

To The Family...

To Their Social Circle...

When It Was...

Needed The Most...

~~~

They did not shy away from the harsh realities of life.
Nor, did they lose hope.

They were quick to adapt to such tremendous changes, as the Year 2009 had brought.
They were quick to make life - changing decisions - in the blink of an eye.

They endeavored in the search of a New, Bright Tomorrow.

And So...
Their agility and sensibility bore fruit...

They were the ones to bravely break away the Stereotypes, to stand up and speak for the Change in the mindset of an orthodox society, and to bring about, a freshness, in their way of handling the Businesses, very efficiently.


Monica took over as the Senior Executive Director & Sonica as the Executive Director of MBD Group in January 2010, with their Mother, Mrs. Satish Malhotra presiding over as an able Chairman.
My Lovely Nieces.
Under the blessings of my Veer Ji...
Four Years Hence, There's Been No Looking Back.
Under the vision as encompassed by 'Veer Ji' -
"For every literate person, there would be an MBD product."
, the Group that started off as a small Publication House - expanded itself into the
Largest Publishing House in India
- while spreading far and wide, foraying into the Hospitality Sector by partnering with The Radisson - as MBD Radisson Blu, Noida, now headed by Sona.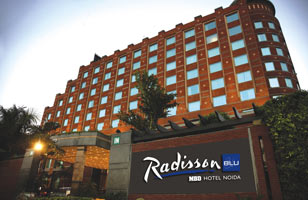 While
Mona
took charge of diversifying into
Paper Manufacturing & E-Learning
by introducing
MBD Alchemie
,
Sona
now heads the
Retail and Real Estate Sectors
with
MBD Neopolis at Jalandhar & Ludhiana and MBD Zephyr at Bangalore
.
At The Helm Of Luxurious Living, MBD | Zephyr!
I also take pride in stating that they are walking on the progressive path to success by expanding all their businesses with great elan – With their
Publishing Department
- managing more than
10,000 employees, with more than 36 branch offices, 1,000 distributors and 10,000 booksellers
across the country.
The Paper Manufacturing & Publication Unit has also expanded to
manufacturing recycled eco - friendly notebooks under the brand name of
MBD WriteWell
- We Preserve Nature.
Holy Faith International, Oxbridge & Modern Publishers (a sister imprint of HFI).
Holy Faith International - MBD Publishers...
Small Footprints Can Make A Big Difference - The WriteWell Series...
With both Mona & Sona having brought
prestige
to the Group, to the Empire and to the Family, having bagged
Awards
of the likes of 'IMM Top Women Entrepreneur Awards' by the Institute of Marketing Management and the '
Young Achiever Award
2006', '
Indira Gandhi Priyadarshini Award
2007', '
Naari Shakti Sammaan
2011' by The Adhaar Foundation, and even
The Women Entrepreneur of the Year, shared by both the sisters in 2011
...
Monica, receiving yet another Accolade.
Sonica, Jubilant as ever, on another achievement.
As 'Actions speak louder than Words'...
So do '
Achievements speak louder than Ideas
'...
Their Effort Stands Testimony To Their Efficiency...
To The Flawless Expansion Of The Malhotra Empire.
~~~
They have been the epitome of inspiration for all the Women of our Family...
They have shown their mettle and aptly proved that women can successfully, not only sustain, but also carry forward their father's legacy.
Because, for us...
They both have been...
A True...
M
alhotra Sisters, As They Are Addressed, Socially...
A
cquiring That Baton Of Responsibilities, Quite Early...
R
eaffirming Their Strength In The Face Of Tragedies...
D
estroying Those Stereotypes In All Their Capacities...
A
dministering The Final Rites Of The Loved Patriarch...
A
nchoring Sails Of An Empire Under Their Matriarch...
N
egotiating With That Much Needed Tide Of Change...
I
llustrating A Wonder Of 'Girl Power', It Isn't Strange!
~~~
~~~