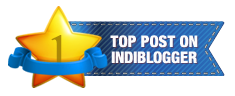 ~~~
21 June 2015
12 AM
New Delhi
Dear Daddy
Even though we both don't believe in the concept of commemorating certain days of the year as a person's day because each day deserves to be celebrated in its entirety, this Father's Day is special. You would be able to comprehend when I say that you have been more than what they say, a father should be and have done more than what they say, a father should do.
Not only have you been an excellent friend, philosopher, mentor, and a guiding light to me and my brother but also, to both our daughters. It is in you that we would discover our crest of perfection. You were the epitome of perfection for both of us. It is in emulating your mannerisms that we would discover joy and bliss. It is in imitating your punctuality and discipline that we would absorb the subtleties of etiquette. :)
Your experiences have endowed us with the most precious teachings of our life. Your anecdotes have been the exquisite pearls of wisdom to us, in this vast ocean of unknown, unseen people and places. Your impeccable sense of self-confidence, perseverance, and determination has served as our scout to lead us on the path to achieving our varied goals on the path of life.
You have been the superlative to our mediocrity. You have inculcated a sense of humility within us and made us realize the importance of being level-headed, whenever you would spot us floating in the air, with a hint of over-confidence. A spank on the back was as reassuring as a pat for it made us realize that you would always be there for us, come what may!
You were never critical of our achievements, yet you never let the prospect of ego flourish.
You were the quickest when it came to condemning our mistakes, and always encouraged us to work towards improving them, thus polishing us like diamonds, as would a skilled craftsman in the long run. :)
It is imperative then, that we would attempt to flatter you, in imitating your qualities as the best parent, for our children. You have been the ideal father-figure to both your granddaughters. We strive to be the ideal parents to them, in the long run.
As much as we know that this is a herculean feat to achieve, you have always stood tall and firm as the pillar of strength and support to our family. It was in the realization of us drifting away to establish our own families that your belief in both of us grew stronger.
It is your belief which has anchored our ship of endeavors. It is this strong-willed attitude which has made us meet your expectations, every single time.
This Father's Day, we salute your indomitable spirit and your exemplary personality. :)
~~~
A man of his words, and his actions as well, my father deserves nothing but the best. For, he gave his family nothing but the best.
Having witnessed his flawless code of conduct, as a man of his time, punctual to the tee, the one who was a disciplinarian, the one whose aura spoke of immaculate grace and brilliant class, if given a chance, I would want to revisit the alleys of bygone times, with my chivalrous man, my Daddy.
My Daddy is my #dandydad. :)
My father believes that simplicity is the ultimate sophistication. So much so, that it reflects in his dressing sense too. In spite of having attained the status of an octogenarian now, I have always witnessed him, dressed as the best man would, prim and proper.
If you would ask me to detail a picture of his sophisticated outlook, I would choose the following from
Jabong
so that you would obtain a fair idea. More so, if I were to gift him a makeover, as far as his wardrobe is concerned, I would want him to be as he has been over the years, as that is way I have seen and admired him.
My father has always liked earthy browns and beige. He prefers donning his formal best whenever he has any social gathering, event or meeting to attend. Thus, I would present him with a gift of his liking, in the form of a look dominated by browns. :)
Please click on the images to visit the respective landing page for the product on Jabong.
This formal shirt from Peter England and formal trousers from John Players, in my opinion, would impress Daddy. It is his preferred color combination.
A classic buckle Belt from the house of United Colors Of Benetton and a pair of seasoned leather Shoes from Aldo would complete his basic look.

To further accessorize his persona, I would opt for the following essentials:
A pen is a quintessential comrade to the teacher who imparts knowledge to one who yearns to pursue a discipline. This silver Ball Pen from Franklin Covey would lend the substance of finesse to his disposition, as an intellectual.
The masculine fragrance from Versace would complement his courteous temperament.
~~~
If I were to design a look for my father, this is how I would do it, for the world to witness.
My father is my gentleman debonair. :)
~~~
This post has been written in association with
Jabong
's #dandydad.