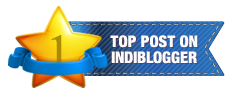 IndiBlogger's Surprise!
"Welcome Folks...
Here We Have,
On Opposite Poles Of The Debating Ring..."
~~~
~*Mr. Stubbly Stephen*~
&
~*Mr. Clean Shaven Christopher*~
There Will Be A For & An Against...

But, Of Course, With A Twist!
~~~
Instead Of Common - Folk Mic Blaring,
We'll Have A Sporting Sing - Song Argument...
~~~
The Topic:- Stubbly VS Shaven!
~~~


Popeye And Brutus At Loggerheads, Much Like Christopher And Stephen...
Match Popeye's Confidence With That Of Christopher's...
And Brutus' Hollow Pride With That Of Stephen's.
Oye! Don Your Debating Dresses!
Prepare Your Argumentative Addresses...
Decide All Your Word Stresses!
Put Up A Show Which Impresses...
Chances Be Given Alphabetically...
And Not Hypothetically!
Mr. Christopher, Present Yourself Poetically...
If You Can't, Please Retreat Apologetically!
A Clean Shaven Christopher Cha - Cha's Into The Scene!
He Believes It Is In The Genes...
To Be Shaven, Is What Suits His Dancer's Sheen!
He Opines It Attracts All Sweet Sixteens...
The Panel Now Calls Upon The Other Contender...
On This Seventeenth Of December!
Mr. Stephen, Present Your Competitor...
With A Contention That Makes It Tougher!
A Stubbly Mr. Stephen Shuffles Himself Onto The Dais!
Assembling Himself To A Minuscule Presentable Phase...
Alas, Silence At Such An Occasion Has No Appraise!
Ashamed Of His Uncleanliness, Stephen Sinks Into Malaise...
The House Stands Undivided...
The Contest, Mr. Christopher, Then Is Completely One Sided!
It Would Have Been Trickier, If Mr. Stephen Confided...
As To What His Honest Opinion Was, Only If He Decided!
~~~
Evidently, Every One Had Just One Thought Conquering Their Minds...
Be It The Jury, Or Mr. Christopher, Or Even Mr. Stephen!
It Was...
~~~
"I Hate That Unclean Stubble!"
~~~
That's How A Routine Atmosphere Was Laid To Rest At The Christian Debating Society's Weekly Contention.
The Most Disappointing Day For Stephen...
Was The Happiest Day For Christopher...
*~Clean Shaven Prevailed Over~*
~~~
This post is written as a part of the Protest Against Unclean Stubble Activity in association with BlogAdda.
I am accepting a tag from my blogger friend, Anita, who had tagged me in this post, and have written this post as a response to the same.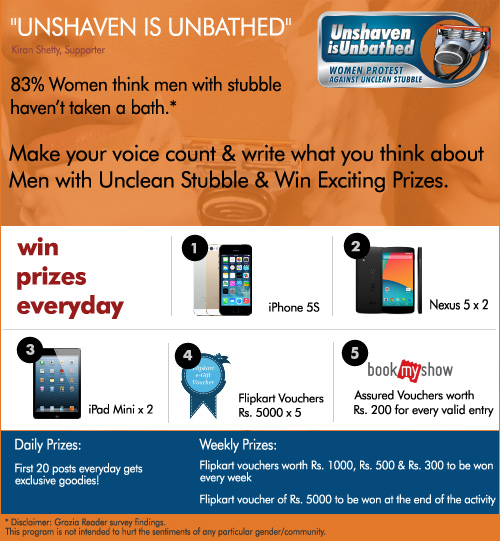 ~~~