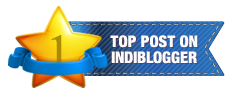 IndiBlogger's Surprise
BlogAdda's Surprise
~~~
'Woof Woof!', My American Snipers Jumped With Delight...
Snappy, Chinky, Their Faces Were So Bright!
Oh! How They Managed To Jump Upto My Knee's Height...
Why, Hubby & Me Had Arrived Home After A Fortnight!
Bruno, The Labrador, Maintained A Considerable Distance...
In His Eyes, Gleamed A Prominent Resistance!
I Was Urged To Question If He Needed Assistance...
A Request To Stay Away, Was His Insistence...


Dearest Daughter Managed To Intervene...
She Was Quick Enough To Understand The Scene!
She Observed Us, As If Under A Microscopic Screen...
Wittily Spotting Hubby's Stubble, Unclean!
Embarking On A Long Vacation Took Its Toll...
Hubby Had To Skip His Shaving Roll!
With The Adventure Quotient High, On A Stroll...
His Hair Had Grown Thick, Like A Hard Cotton Boll!
By This Negligence Of His, Even His Furry Friend Was Irritated...
In Front Of His Unhygienic Ways, Even Their Pet - Master Loyalty Faded!
This Tiff Had Sparked A Sense Of Hatred, Which Hubby Disliked...
Instantly Making A Leap To The Washroom, To Don A Look, Sophisticated!


All That Time, One Statement Had Occupied Bruno's Thought Bubble...
It Was This -
"I Hate That Unclean Stubble!"
Stubble Was The Reason Behind All The Trouble...
Which Behaved Like A Sword, With Its Edges, Double!
Fifteen Minutes Hence, This Is What We Discover...
The Canine's Love For Master - We Saw It Recover!
The Clean Shaven Look - Was Thus Gradually Uncovered...
Which Then Made A Stubble's Foe Turn A Shaven's Lover!
~~~
This post is written as a part of the Protest Against Unclean Stubble Activity in association with BlogAdda.
I am accepting a tag from my blogger friend, Anita, who had tagged me in this post, and have written this post as a response to the same.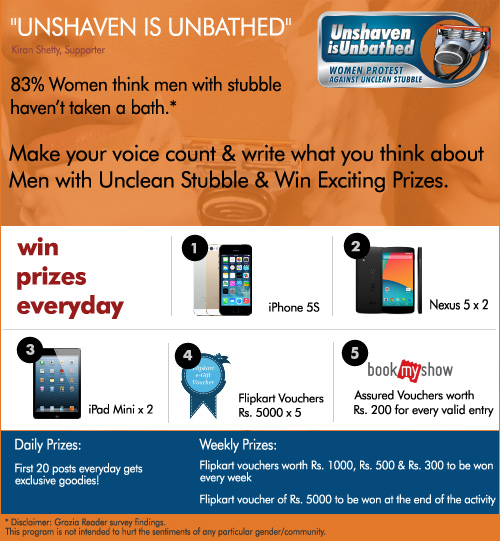 ~~~