What?
An Italian Evening to celebrate the Golden Jubilee Year of
PizzaExpress
, with #VirAtPizzaExpress because we had #EazyDinerAtPizzaExpress too!
When?
Sunday, December 13.
Where?
PizzaExpress, Ambience Mall, Vasant Kunj.
This #NewMenuLaunch was in continuation to the
#PizzaiolosFavourites Golden Jubilee Feast
, though this time Eazy Diner was collaborating with them to conceptualize an elaborate five-course meal! :)
A visit to the Vasant Kunj outlet was a first for me, and I must admit that I found it more tastefully done than the Gurgaon outlet. What captured my fancy, at first sight, were these plated wall murals with digitized faces of the Pizzaiolos who are employed at the outlet itself. Quite a novel gesture, there!
While waiting for Vir to arrive, on offer were the Intro Platter, consisting of an assorted mix of salted cashew nuts, smoked almonds and BBQ beans, Spagheni di Pollo, served alongside olives and watermelon slices and Rosemary Garlic Pizza Bread.
Being a co-founder and Lead Critic at Eazy Diner, Vir spoke about how they aim to showcase a member restaurant in its shining glory, serving good food and treasuring countless experiences.
He pointed out how most Pizza chains in India are of American descent, most classic cases-in-point being Domino's and Pizza Hut.
To bring back and establish the homegrown Italian style Pizzerias, we had Pizza Express to fall back on. He wished that everyone present would enjoy the evening (sure did!) and ended his note with a 'Happy Eating!' :)
To follow, of course, was the traditional ribbon cutting to officially inaugurate the New Menu commemorating #50YearsOfPizzaExpress.
And, there it was on each table - the New Menu launched by Pizza Express. Does it make the perfect gift by Pizzaiolos? I think it does.
True to their formidable 'Pizza In Style Since 1965...' we then started with the many gorgeous elements of the meal that evening. Each dish was unique, to be liked, loved or critiqued by Vir and bloggers! :)
The first dishes of the evening were marked by Ramiro Al Forno - bell peppers - and Spiedini di Gambero - prawns on skewers. That was just the trailer as the show had just begun.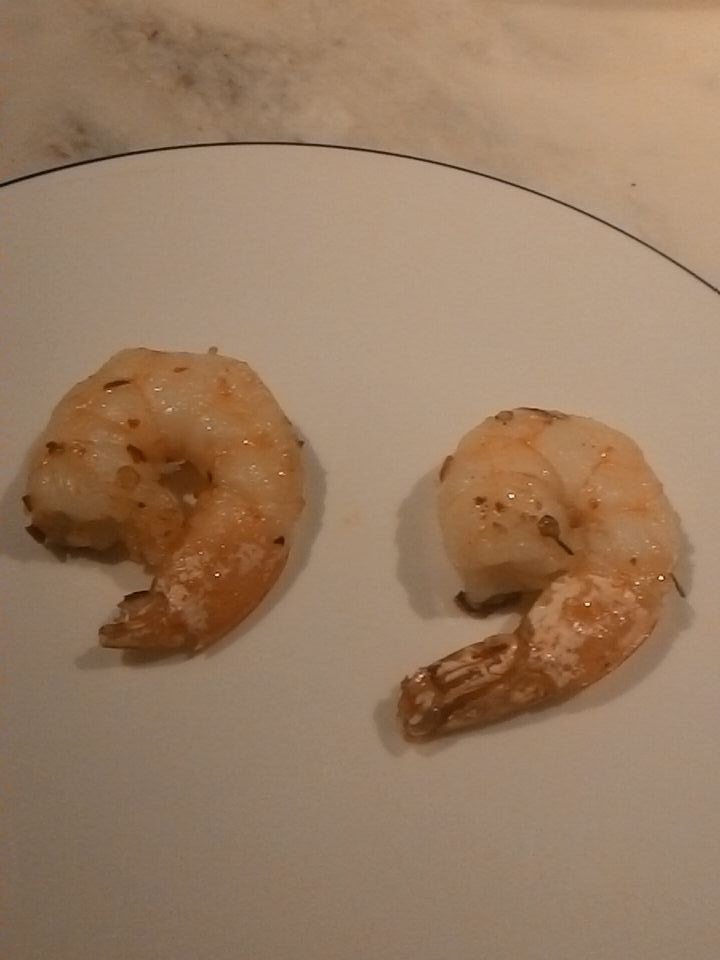 The most indulgent starter, however, came in the form of Cicchetti - Emilgrana and Mushroom Dip. The dip was as creamy as it should have been - just perfect. Pizza Express's signature doughballs added to its charm! :)
Next up was the indulgent Pear Salad coupled with Chips, which seemed too sweet owing the fruit yet slightly bitter owing to the chips, on the palate. Given a chance, it would be the one dish I would choose to skip from the evening's meal as it seemed too complex in its individuality.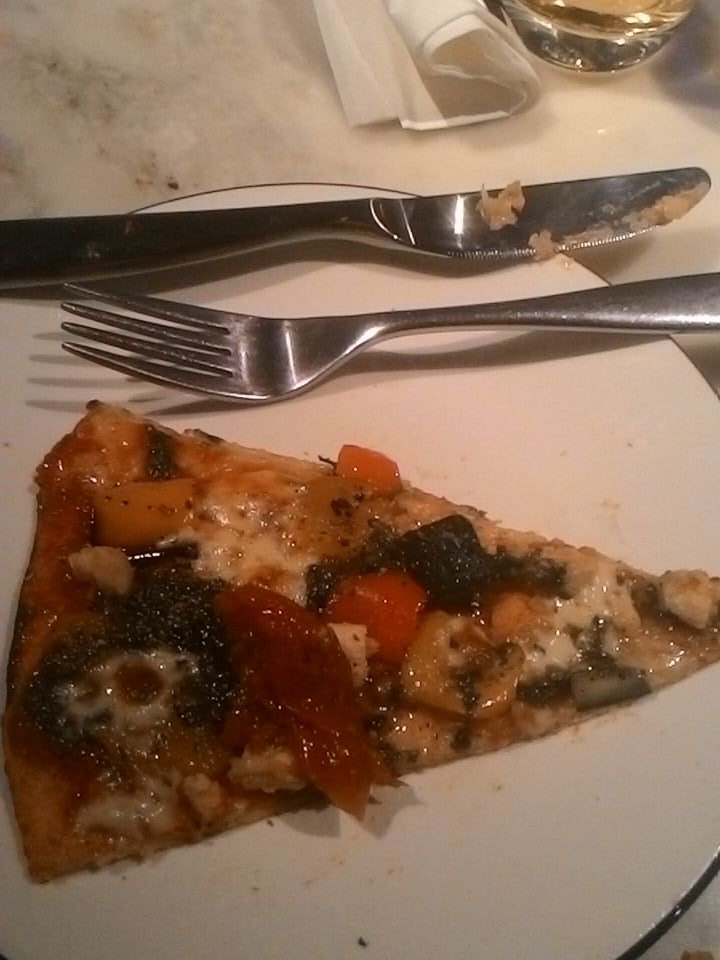 The Pastas on the Menu lent a unique flavor to the meal too. One of them was Penne con Poppadew while the other was a flavorful Risotto.
To draw the sumptuous meal to an end, we had a heavenly conclusion in the form of a Dessert Platter, consisting of Tiramisu, Banoffee and Pizza Express's signature Cheesecake! :D