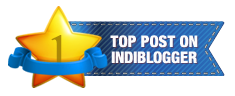 ~~~
Smartphones, tablets, etc. have endowed us with portability and connectivity 24*7, revolutionizing the way people ever thought about mobile phones beyond calls and messages.
With upcoming technologies, which are faster and efficient, we expect more, in every possible way.
~~~
For mobile financial solutions, one company that is known worldwide is
Mahindra Comviva
, which is a part of Mahindra Group.
Mahindra Comviva is a subsidiary of Tech Mahindra, the technology arm of Mahindra Group. In mobility solutions, Mahindra Comviva have a stronghold to such an extent that they are having a substantial global share in the same and are the top rank holders consistently for years. Most of the organizations seeking mobility solutions in content management, information based entertainment, finance management and real time financial transactions, messaging solutions and mobile data management.
~~~
There are many more than the above mentioned areas in which the mobile apps portfolio from Mahindra Comviva is known for, on global front.
In B2B Mobility solutions, Mahindra Comviva has sustained its top slot in terms of its solutions worldwide. The innovative mobility solutions from Mahindra Comviva not only has helped their clients in gaining better experience from their client's customers in turn, but also has improved Mahindra's revenues. Almost all major mobile service provides and financial institutions in more than 100 countries are using Mahindra Comviva mobility solutions for enhancing their relationships with more than a billion of customer base.
~~~
Some of Comviva's mobile solutions are as follows:
Mobiquity®
is an award winning mobility solution from Mahindra Comviva that helps in financial transactions through mobile without any geographic constraints with an availability of 24x7. Mobiquity® is a wonderful product with multiple facilities like mobile wallet, banking, financial transactions, and much more on multiple mobile platforms and technologies.
~~~
PreTUPS
is their electronic recharge solution and makes it easy for consumers to top-up their prepaid account through which channel is convenient to them The channels included are the web, client app, kiosks, ATMs, STK and USSD. Through this they can even across the counter.
~~~
PayPLUS
is their chip-enabled comprehensive integrated payment solution that makes it possible for merchants, SMEs, and service professionals to convert their mobile phone into a Point-of-Sale (POS) device. This POS also accepts debit and credit card payments. PayPLUS also delivers promotional campaigns with offers and discounts, to customers, based on their location / proximity to the merchant store.
Screen Shot of the Live Demo Of PayPLUS at the Event...
~~~
According to Mahindra Comviva, the global leader in providing mobility solutions, the growth of mobility solutions is driven by factors such as increasing affordability, rising convergence of content and entertainment and growing need for mobile entertainment & social networking.
The growing mobile money trend is fuelling the upsurge of mobile financial solutions comprising of electronic prepaid recharge, mobile wallet, mobile banking and mobile payments.
Looking at the mobility strength and a tremendous success in B2B mobility solutions on global scenario, Mahindra Comviva is now looking at providing solutions on B2C front.
~~~
Srinivas Nidugondi

, Senior VP & Head of Mobile Financial Solutions

, Mahindra Comviva said, "Consumer needs are constantly evolving, giving rise to the urgent need of a highly robust, secure, scalable and feature rich mobile financial solutions platform that embraces mobile phone as a digital container for holding money and payment instruments - enabling service providers across financial and telecom industry to cater to the diverse financial needs of various consumer segments."
Atul Madan

, Head of Digital Services

, Mahindra Comviva said, Technological advancements have changed the very dynamics of the telecom industry. The wide spread penetration of mobile phones, driven by lowering costs and advanced capabilities, and ready availability of a plethora of content-rich mobile apps to keep the user engaged on the go, is gradually transforming the role of a mobile phone into a lifestyle companion."
Mr. Atul Madan on the dias...
To add to the fun quotient of the evening, legendary NRI Comedian, Papa CJ graced the event as our host...
Looking forward for Mahindra to break and set newer and higher benchmarks for themselves in the near future. :)
~~~