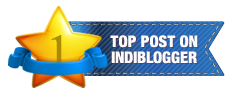 IndiStar!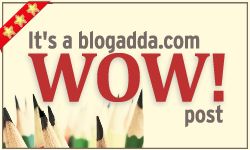 BlogAdda's Mention!
~~~
~~~
M
ayura Is My Name, The Peacock, Bright-Hued...
A
h! It Is With Awe, Amazement, That By You, I Am Viewed!
Y
es, I Am The Deities' Dearest - Their Vehicle Divine...
U
ndoubtedly, Two Deities Are My Surmounts, Benign!
R
eigning Miracles Intelligently Find Their Manifestation...
A
h! How Privileged Am I To Be Theirs, For An Eternal Duration!
T
his Is The Tale Of How Effortlessly I Received...
H
onor To Belong To Two Deities, How I Meritoriously Achieved!
E
choes Beyond Bounds, The Name Of Maa Saraswati & Lord Kartikeya, To Be Believed...
P
ious & Sacred Is Lord Kartikeya's Name...
E
xtending To His Feet, Is My Commitment, All The Same!
A
ffirming A Strong Grip On The Ever Egoistic, Desirous Serpent...
C
autioning You Thus, To Maintain Distance From Materialistic Wants, Instead To Polish Positive Talent!
O
h! Then There's Goddess Saraswati, To Be In Whose Service, This Mundane Being Always Aspires...
C
hallenged By The Swan, However, Whom The Deity, Herself Admires!
K
neeling Down To Her Presence, That In Itself Is Pure Bliss...
D
enoting Selfless Service To Them, Is My Dedication...
I
nstilling In Me Thus, A Perpetual Sense Of Everlasting Elation!
V
owing To Be At Their Absolute, Undying Command...
I
ntegrating Their Positivism Into Myself, Is How I Stand!
N
urtured By Their Divine Care, Is My Very Existence...
E
mbodying This Divinity Is My Unceasing, Immortal Insistence!
~~~
BlogAdda gives out a creative writing theme each weekend for Indian bloggers.