~~~
Newest Honor!
This post made it to the Popular Posts On IndiBlogger!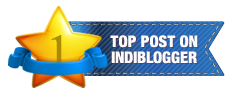 ~~~

It seems like yesterday when my cousin,

Mr. Ashok Kumar Malhotra

was blessed with a bundle of joy - a cute daughter -

Monica Malhotra. She was and is the apple of everybody's eyes.


The Budding Artiste - Mona!
As she grew up, signs of leadership started to grow prominent in whatever initiative she took up - whether it was her co-curricular activities at school and then at college level, with a post graduate diploma in Kathak from Kathak Kendra, New Delhi or the time she started spending with her father at his office -

The Publication House - The Famed 'Malhotra Book Depot' i.e. MBD.
Hailing from a commerce background, Monica acquired her graduation degree in B.Com (H) from Jesus and Mary College, which aided her in excelling in the work assigned in her father's office. But her creative skills & sharp business sense didn't let her be just a part of her father's business.
She used her entrepreneurship skills to diverge in new fields of Paper Manufacturing & E-Learning (MBD Alchemie) too.


My cousin was lucky enough to have not just one but two entrepreneurs under his family tree.
Monica's younger sister, Sonica Malhotra became a dynamic entrepreneur, after her MBA in Finance, handling key projects - Hospitality (MBD Radisson Blu, Noida), Retail (MBD Neopolis Mall, Jalandhar & Ludhiana as well) & Real Estate (MBD Zephyr, Bangalore).
Paradise... Or should we say, MBD | Zephyr ?!
Unfortunately, my cousin left for his heavenly abode at an early age.
We all were taken aback and thought that probably it would be difficult for both Monica & Sonica to handle all their businesses single handed.
But, their entrepreneurship skills were the ones to steal the show.
Monica took over as the Senior Executive Director & Sonica as the Executive Director of MBD Group in January 2010.
My Lovely Nieces - Ms. Monica Malhotra & Ms. Sonica Malhotra
Under the blessings of my Veer Ji - Mr. Ashok Kumar Malhotra...
They are walking on the progressive path to success by expanding all their businesses with great elan – With their Publishing Department - managing more than 10,000 employees, with more than 36 branch offices, 1,000 distributors and 10,000 booksellers

across the country.
Also, there are more than 8,000 titles currently under the MBD Brand. The Group also exports books to Europe and South Asian countries. The overseas client list includes USA, UK, Canada, Mexico, Spain Russia , South Africa, Sri Lanka, Gulf countries, Bangladesh & Nepal. The Group also manufactures recycled eco - friendly notebooks under the brand name of MBD WriteWell - We Preserve Nature.
Holy Faith International, Oxbridge & Modern Publishers ( a sister imprint of HFI) are some of the famed titles under MBD's Publishing header.


Holy Faith International - MBD Publishers...
Small Footprints Can Make A Big Difference - The WriteWell Series...
MBD Group was also awarded Second Prize in the state for maximum hours of work with 100 % safety of the workers by the Industry Department and Punjab Safety Council.
MBD Group's e-learning venture –
MBD Alchemie
is a knowledge portal which creates an e - Learning platform catering to students, teachers, authors, parents, corporate, institutions and
The focus is to be a destination to every learner. MBD
Alchemie has already reached out to around 150 schools through its online
content
.
The Radisson Blu MBD Hotel, Noida has distinctly defined itself as a trendsetter. Whether it is a new age or age old interpretation of cuisines, at its award winning restaurants "Made In India" (The Indian Restaurant), "RED" (The Oriental Restaurant) or "S-18" (The 24 hr brasserie) or setting new standards in designer chocolates, cakes and an exclusive lounge at the "The Chocolate Box & Lounge" or its Spa and Ftness Club, "Espace", The Radisson Blu MBD Hotel creates a beautiful synergy of fashion, style and hospitality. The hotel also promotes art, culture and fashion through its various events.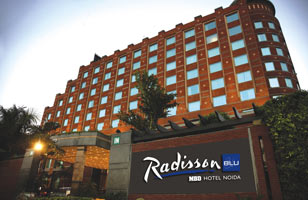 It has been a recipient of the "Best Franchisee of the Year Award", The novel food and beverage concepts developed by The MBD Group have won various awards like HT City Crystals Awards for the Best Pan Indian Restaurant (2009) and the Times Food Guide Award Best North Indian Restaurant in Noida -2011 & 2012 for "Made in India" - The Indian restaurant ; The Times Food Guide Award for the Best Pan Asian Restaurant for 2010 , 2011 & 2012 for "R.E.D" The Times Food Guide Award for the Best Confectionary 2011 & 2012 for "The Chocolate Box - The Pastry Shop and Boulangerie and many more.
Moving ahead in the Hospitality sector MBD is also coming up with MBD Krishna Resort - Jalandhar. Spread over an area of 9 acres, the resort has been designed to create a space with the freshness of nature within. The Resort will house a total of 148 rooms along with an Indian, Italian and Chinese Specialty Restaurant. Situated within the surroundings of green foliage and landscaped gardens, there will also be a sprawling spa and a state of the art fitness centre.
Gigabite has already established itself as a popular food court in Ludhiana and in Jalandhar. It will also be mapped in all other major cities of India including Delhi, Mumbai, Bangalore, Chennai, Hyderabad, amongst others.
All this
recognition
owes its due to the Malhotra Sisters' consistent dedication and hard work with an optimistic and futuristic vision towards expanding their horizons.
They indeed are the greatest inspiration for all the girls in our family.
We all are very proud of them!
~~~